What is FC CORK SPRAY ?
FC cork spray is applied to walls by spraying the mixture of fine cork powder and polymer. It is an excellent pavement material, which it has lots of benefits such as elasticity, air/vapor permeability and adhesivity, etc.
Eco-friendly and high-class pavement material. You can have your customized pattern and texture when you apply it to inner/outer wall of a building.
Features of FC Cork Spray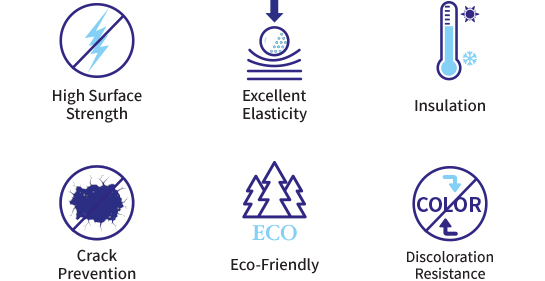 FC Cork Spray
Can be applied to inner/outer wall of a building, commercial facilities, hospitals, leisure facilities, kindergartens, housing facilities, etc.